[ Text Only | Straight to Downtown ]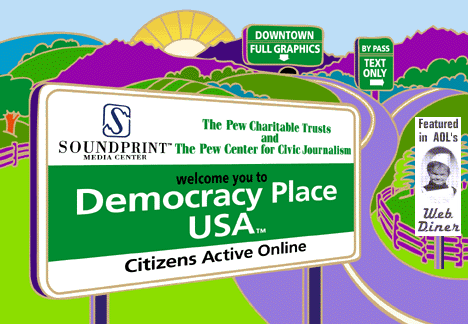 Why Are We Here?
Welcome to Democracy Place USA.
This is your town on the Internet for civic journalism and citizen participation in the public policy debate. Here you'll find the information you need to understand the issues of this campaign year---stories, interviews, polls, and much more. You'll find tools you can use to make your voice heard. You'll find a community of other citizens who want to get involved. You'll find outstanding examples of civic journalism projects in Democracy Forum, where ordinary people, not politicians, set the agenda.
Enjoy your stay.
[ Text Only | Straight to Downtown | Straight to Democracy Forum ]